1866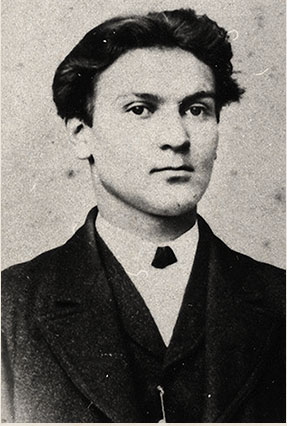 William Ferdinand Detert, pursuing the promise of riches during the California Gold Rush, emigrated to the US from Germany. He literally "strikes gold."
Detert Family History
William Ferdinand Detert, known to friends and family as W.F., came to the US in 1866. He opened and operated the Argonaut Mine in Jackson, CA which he sold in 1912. W.F. transferred his income from gold mining into cattle ranches and other mining operations. From 1912 on, he owned the 22,000 acre Guenoc Ranch in Lake County as well as the Detert Ranch in Amador and El Dorado Counties and the Mayflower Gold Mine in Placer.
Our great-grandfather, Richard Detert, came to the US from Germany in 1909 at the age of 23 and eventually made his way to CA in 1926 to manage his uncle's (W.F. Detert) various properties. Richard and our great-grandmother, Hedwig Detert (known to us as Mutti), lived in San Francisco and travelled to the Guenoc Ranch regularly. It was through these multi-day trips, prior to the construction of the Golden Gate Bridge, that our great-grandmother fell in love with the Napa Valley.
W.F Detert died in 1929. Our great-grandfather, Richard Detert, died in 1951. At that time, our great-grandmother sold the Guenoc Ranch and used those proceeds to purchase 50 acres of the To Kalon Vineyard from Martin Stelling's estate in Oakville in 1954. She renamed the property the "Detert Vineyard".